Welcome to The first JQBX Hero Awards! We've started to become a pretty big community on here, and we decided to host a little awards show to recognize everyone who is working to make this a great place! All awards were nominated by JQBX users like you and we're really stoked at how many people were nominated!
Awards
The Brains Behind the Bots: @Blank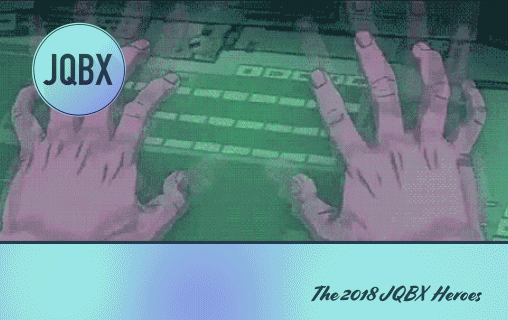 Blank brings the entire functionality of the bots to JQBX, which have become a necessary staple of most JQBX rooms. His work has helped to make rooms more engaging and fun for everyone involved. Thank you for your ongoing efforts. 👏
Leader of the boards: @Bule Brat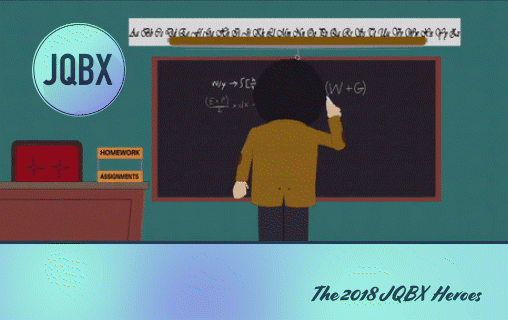 Bule created a site that constantly culls JQBX data to display the current upvote/downvote/star leaders, the current high ranking rooms in those categories, and has a comprehensive search for all JQBX users. Check it out here! Congrats Bule, and thanks for your hard work 👏
Diligent Designer: @MF DAVE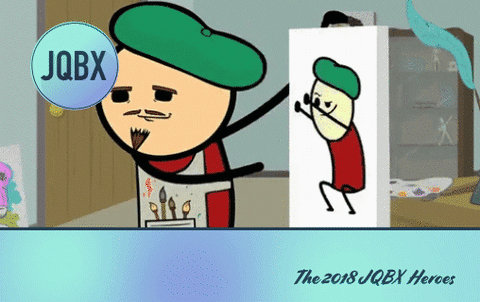 Always ready to make battle promos and room logos, MF DAVE uses his art skills to make each room stand out with fantastic work. Thanks for all of your designs! 👏
Omnipotent Organizer: @morphometric
Morphometric has quickly jumped in to help organize the JQBX Discord and is always at the helm to help other DJs set up their room channels and roles. Thanks for all of your hard work and dedication! He also started the :: C O N T O U R S :: room which hosts weekly discography listening parties which is an awesome way to celebrate the musical artists we love. 👏
Beat Blogger: @davinci
Davinci has contributed more articles and content to the JQBX blog than any other journalist, always writing an interesting take on music and the state of the industry. Check out some of his work on the JQBX blog here: https://blog.jqbx.fm/ Thanks for your excellent articles! 👏"
Maester of Music: @hoggy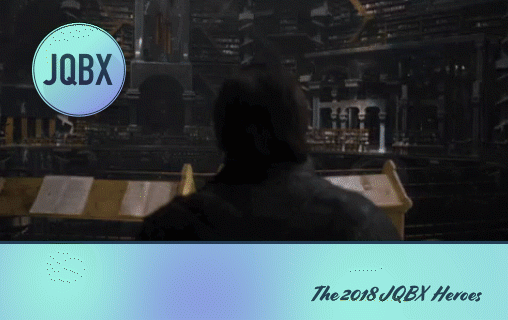 Hoggy's roots in music run deep. He is always finding the deep cuts and obscure music from all over the world. Thank you for sharing all of your knowledge with us! 👏"
The Multi-Room Mingler: @Rocky Raccoon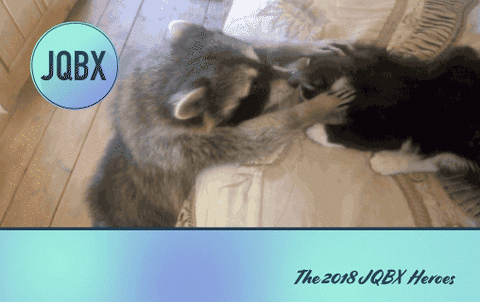 Like a true trash panda, Rocky finds his way into lots of rooms to check out what's being served. He's a friendly guy and sociable with all the people in various rooms, and has become a well known face across all of JQBX. Kudos, buddy! 👏"
The Reddit Hug Award: @Blue Bart
Keeping an ear to the ground, Blue Bart has placed precision posts on different subreddits which have led to multiple surges in new user traffic and really helped grow the userbase on JQBX. Way to spread the word! 👏"
The Dad Award: @Boondidude!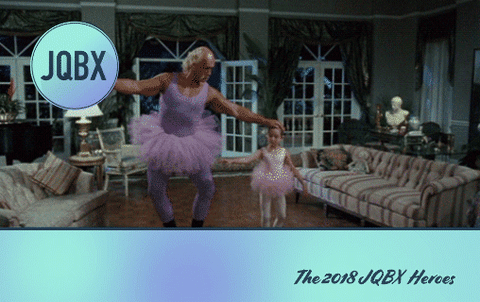 One of the most level headed, fairest mods on JQBX. He always knows how to contain the chaos and make the room a great place to be in. 👏"
The Cabbage Award: @MF Shroom
The term "Troll" can have negative connotations, but MF Shroom trolls in a way that is affable and cheeky, like getting a noogie from an older brother. His snark is a gleaming part of his personality, and for that he deserves all of the cabbage! Thanks for being the resident smart-alec of JQBX. 👏"
The Community Captain: @Bethmax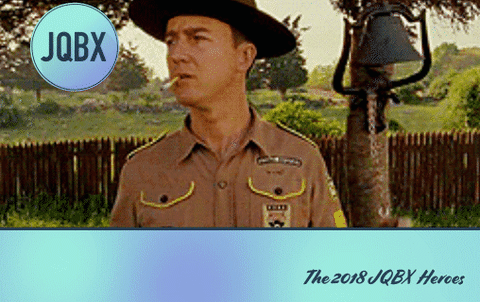 We received more nominations for Beth than any other DJ here, and it's no wonder! She is always friendly and welcoming, ready to help out wherever it's needed (she's done a lot to help organize this fundraiser). She's always responding to questions on the JQBX Discord and also runs ourJQBX social media, posting insightful posts about all of the rooms in our community. Way to go, Beth! 👏"
The Cool Cat: @Lena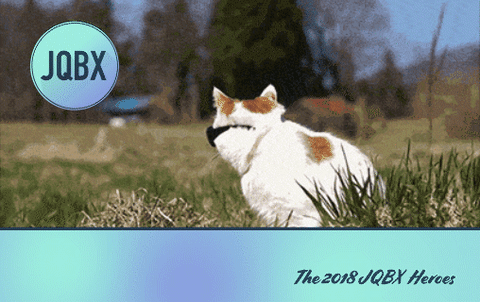 Also a multi-room mingler, Lena loves to chat it up across all of the rooms in JQBX, and usually brings an entourage with her. She's an instant hit with everyone and brings great vibes to the table. You so cool, cat! 👏"
The Consistent Custodians Award: @B1N0RY and @El Mojo Gato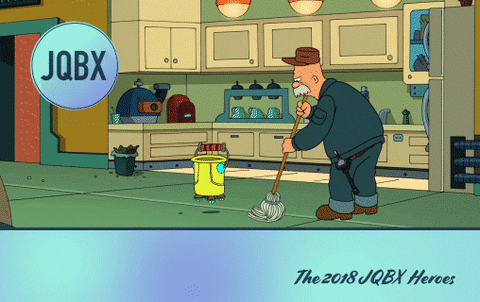 These faithful JQBXers are always manning the station, spinning songs even when nobody else is around. They are stewards of the rooms and just love to be ready to share music with those who show up. Thanks for your dedication! 👏"
The Master Barista: @Shia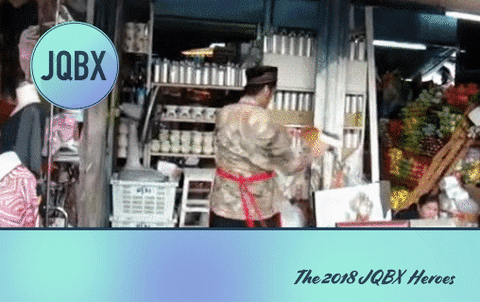 Shia just loves to host a great party. He has really helped step up the battles with the use of custom room gifs for each round and creating a little structure to the rules. He had the idea for this fundraiser and is always looking for ways to bring this JQBX community together. JUST DO IT, Shia! 👏"
The Most Upvotes: @Gabbie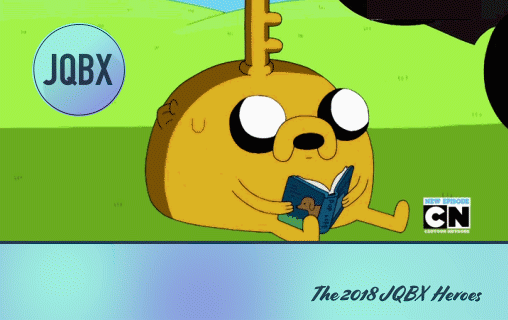 Top of the pops, it's Gabbie! A nonstop hit-maker in PPRAE, she is constantly getting all of the dopes. Mega thumbs up! 👏"
The Most Downvotes: @sapnu puas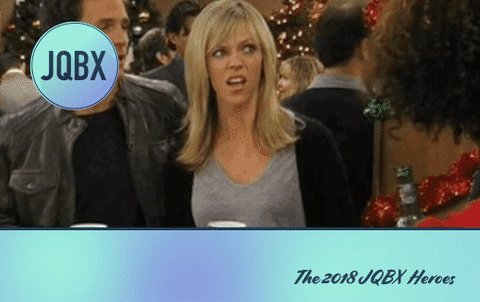 Nopes are dopes in the upside down, and sapnu puas with his flipped name is on top of the world even though it may look like he's clinging to the bottom rung. BOOOOO! (That means hooray) 👏"
The Most Stars: @Bule Brat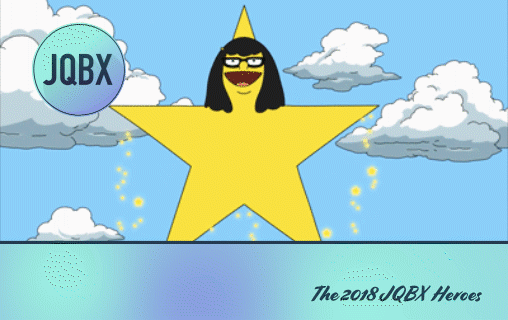 Like a Smashmouth song that gets stuck in your noggin, Bule just can't stop getting all of the stars! He spins gold that people can't wait to save for later. Bravo! 👏"
The Most Followers: @JQBX Jason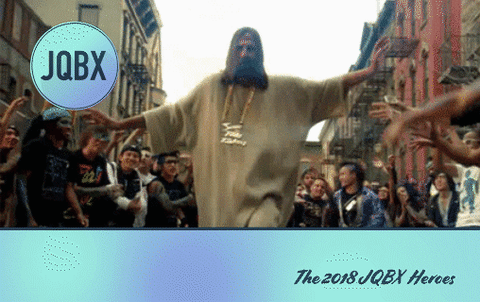 When Tom created Myspace, he was your first friend by default. However, JQBX Jason's followers have all come to him organically. As the creator of the JQBX, he is like a messiah to all who witness the awesomeness of his app. Huzzah and hallelujah! 👏"
The Neighborly Neighbors: @Luciferin, @Alphie, @Dynasto, @Zach, @Darin, @ian, @slickdtc, @Captain Internet, @Old Beard Gloom, @Blue Bart, @Zafwork, @dirtie, @Billy Shakes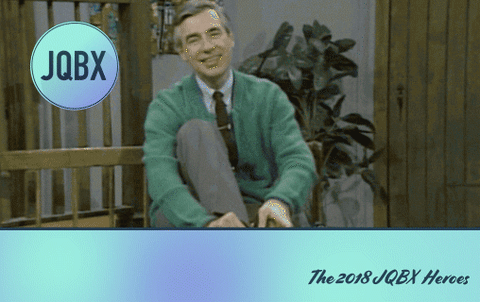 We received so many nominations for people who were exceptional, nice folks. Users shared stories of their first time in JQBX and how these guys helped them out and were extremely friendly. You are all cherished ambassadors to this site and know that we wish we had the time to make individual accolades for all of you! Just know that your benevolence has made a real impact on the people here. Cheers! 👏"